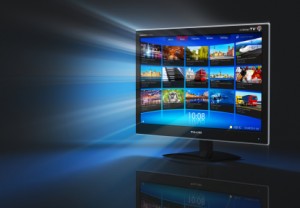 If there's any consensus at all among among the pundits and tech gurus, it's that change is coming, no doubt about it. With so many technological advances available to the industry, the gamble is not on advancing, but rather on which advances consumers will respond to. Hype aside, the ultimate decider will be where Americans spend their money.
Like the music, PC, movie, tablet, and cell phone industries before them, cable TV providers must acknowledge changing consumer expectations and re-invent their product and delivery options. Otherwise, they risk fading into historical obscurity. Following are some of the major elements of change to expect.
A La Carte Options
Anyone who's ever signed up for cable TV has bemoaned the lack of ability to choose which channels you want. According to Jim Louderbeck of Revision 3, a San Francisco based independent online service, unbundling is the wave of the future. "When technology allows for consumer convenience, that technology ends up winning" says Louderbeck.
Mobility
When the Internet became popular, everyone thought they'd be watching TV on their computers. While that's somewhat possible today, it hasn't lived up to initial expectations. DVR's with whole home viewing features have provided much more convenience for in-home viewing. With the explosion in popularity of smartphones and nearly omnipresent Internet access, TV on the go isn't just a consumer desire, it's a demand.
And speaking of smartphones – what about apps? Some say that apps for your TV viewing are not far away. Imagine having an app for your favorite channel or show. Just what would these apps do? NBC and TBS are just two networks already experimenting with apps. Others argue that people don't want their TV viewing experience to be like their PC or smartphone, that they use TV as an escape from all that. Time will tell.
Convenience
How would you like to get rid of that pesky remote that's always getting misplaced and control your TV viewing with just a flick of the wrist or a voice command? Xbox is already using the technology, and it looks like it will reach other platforms soon. Some providers are already offering apps that let you program your DVR. What about social media on your cable programming? It might be hard to see how TV can be an effective medium for social interaction, but with the immense popularity of Facebook, Twitter, LinkedIn, etc., expect social media to come soon to a TV screen near you. Some argue that the cable distribution model is entrenched and not going anywhere soon. Nonetheless, others are experimenting with innovative ways to deliver programming. This is more a battle between entrenched cable TV providers and up and coming challengers that will be an interesting match to watch. What ever happens, the coming revolution in cable TV programming point will point to a victory for consumers.