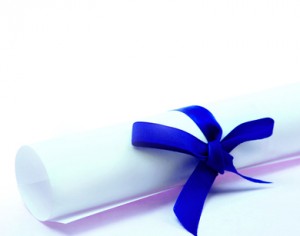 Graduation is traditionally a gift giving time of the year. After all, well wishers want all the new graduates to feel proud of their achievements. And while gifts of any kind are sure to be appreciated, if for no other reason than the heart-felt sentiments they represent, a truly useful gift will only be that much more welcome. If you're giving graduation presents this season, perhaps even personalized graduation gifts, consider the most useful of all gifts: the gadget.
What Are Gadgets?
There was a time when the term gadget meant any useful little thing you could carry in your pocket. Closely related to the thing-a-ma-gig, but much more fun and infinitely more useful, gadgets of yesteryear were most often found in the kitchen or around a campfire. In the past, these useful little tools included corkscrews, bottle openers, and the ever popular Swiss Army knife. But now, technology has stepped into the picture and gadgets are no longer the sole possession of Cub Scouts and auto mechanics. They're now high-tech tools that are as useful as they're fun to have.
Consider this video from ABC news. In it, ABC News technology editor, Joanna Stern, previews 2012's hottest "techie" gifts for graduates. Her top suggestions include the iPad for web browsing and the Amazon Kindle for reading. And if those are outside your budget, she advises gift givers to consider giving accessories for either of them. Cases, covers, and screens can be added to either device, making them easier to use and more versatile. Cases and covers can even be turned into personalized graduation gifts with the addition of a name or initials
Other Top Picks
Does your special grad already have an iPad? There are lots of other gadget gifts out there to choose from. In a recent article on Consumer Search website, iPhone covers made the top of the five most wanted list of graduation gifts. A hard plastic cover, like the one manufactured by Speck, is inlaid with fabric, so it's both useful and stylish. Not only does it protect the phone, it can be customized as well. Portable speakers made the list, too. Compatible with any 3.5mm headphone jack, they can be used with iPhones, iPods, and Android- letting your favorite grad share their music with all their friends.
And don't forget that all these electronic devices need electricity. Previewed in the same article, the Gadget Charger is styled to look just like a Styrofoam coffee cup. It fits in a car's cup holder and attaches to it's power port. The device then gives you two AC outlets and a USB port to power up three electronic devices at once.
No Turning Back
As pointed out in a recent article on Star News Online, electronic gadgets are here to stay. While the grandparents of today's graduates may still be using film cameras, and their parents are using point and shoots- tech-savvy kids have moved on to all-in-one devices that take photos, stream movies, work as phones, and let users search the web.
The article also points out, the recent grads aren't just getting electronic gifts- they're using technology to share accomplishments. "I've been uploading Instagrams all day," said one student, referring to the photos of himself he had posted online. Thanks to today's handy, portable electronic toys, his friends and family didn't have to attend his graduation to get to see him wearing his hard-won and time-honored cap and gown.
Authored by — Jeffrey Obrien
Jeffrey blogs about food and entertainment. When he is not writing about the latest and greatest, he is hiking or fishing in Howard County, Iowa.